Spatial Thinking for New Ideas and Hard Problems
Get your thoughts out and visually connect them together. Kinopio works the way your mind works.
For
Mind Mapping
Research
Meetings
Mood Boards
Journaling
Note Taking
and
Lots More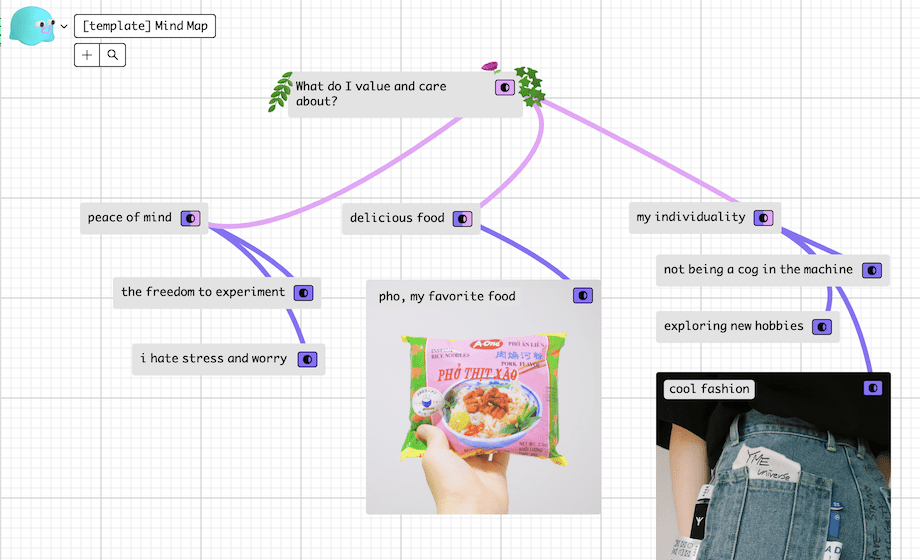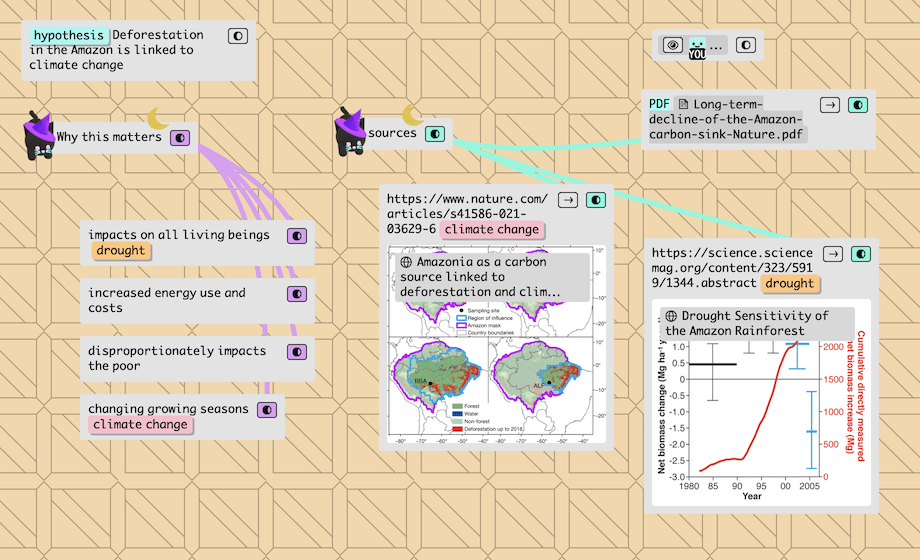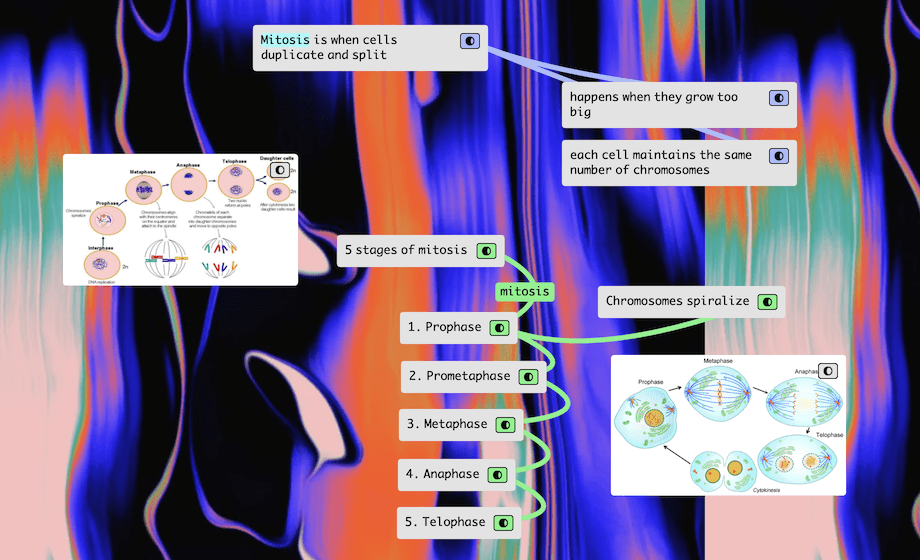 Basically, for figuring stuff out – by yourself or collaboratively.
Create Lively Freeform Spaces
Desktop and Mobile Apps
About the Creator
Hi, my name is Pirijan and I'm the creator of Kinopio. Previously, I was the co-creator of Glitch.com. I write about building software at pketh.org.
I believe in ethical, economically-sustainable software that's designed by artists, built by craftspeople, and funded by the people who enjoy it.
Some of my spaces:
I hope you enjoy using Kinopio and find it useful,
–